MY LORD TOM DWAN IS THE SICKNESS!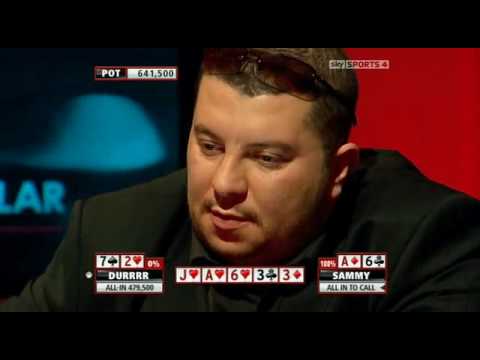 Sammy George is baffled, and in my opinion played the hand right into durrr's world. A little check-raise on the flop, a much stronger Tom Dwan both in his bet sizing and his "talking". The commentators have no idea what's going on in Tom's head if you ask me…
Playing the seven deuce is hard, but if you're Tom Dwan, you can do anything.